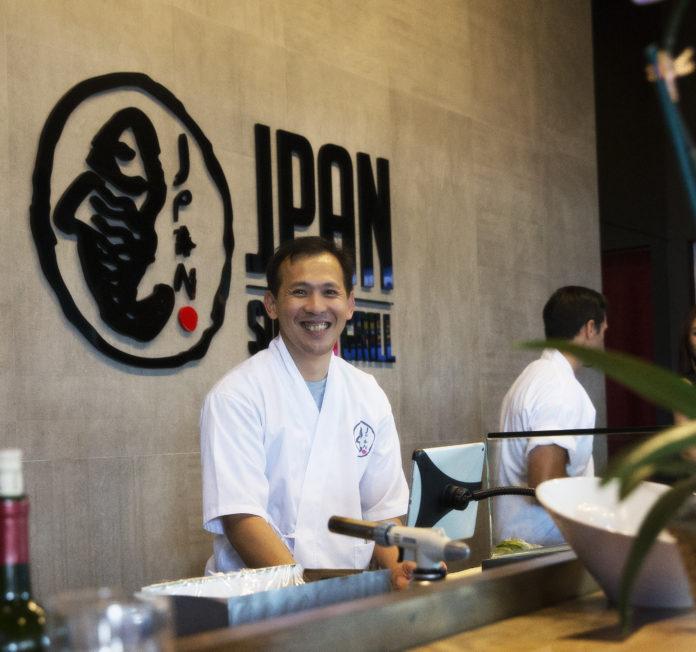 JPan, the beloved high end sushi bar and grill opened at the UTC area to crowd of 200 plus of beautiful people clearly enthusiastic about the latest sushi outpost. Hip and stylish, the new space evokes the modern style of Japanese fusion cuisine with an emphasis on quality and high end ingredients.
Partygoers grooved to the chill lounge music by DJ Anything But Broke- AKA Chris Wanta and were treated to amazing specialties of the house, including sake cocktails, Korean steam buns and a vast array of sushi.
"We are thrilled to have such a tremendous turnout" says Daniel Dokko, owner of Jpan Sushi and Grill as well as JPan in South Sarasota, "The upscale vibe fits perfectly in this growing area".
The design of wood and other environmentally friendly materials is apparent with an ode to minimalist décor with vast windows allowing the natural light to pour in. The indoor/outdoor seating is something not often found at sushi restaurants.
Cuisine of Japan and Asia reigns supreme with an emphasis on fine ingredients and beautiful presentation.